Cycling to school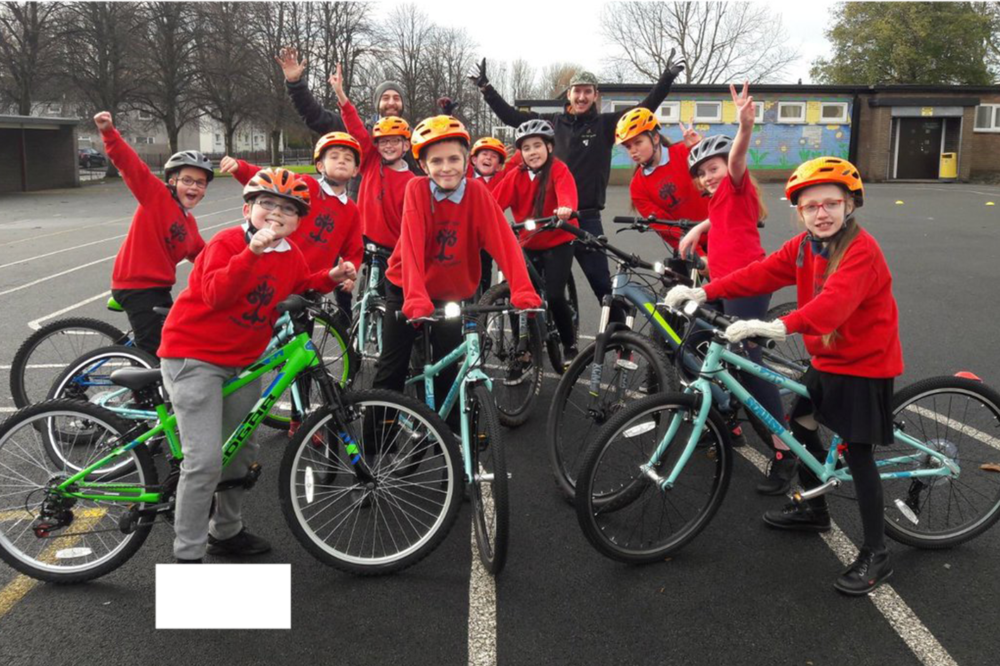 Giving children the skills and confidence to cycle to school, and with their family and friends, will help to establish sustainable travel behaviour for the future. Children and young people can learn to cycle at kids cycling clubs and via group or one-to-one training sessions provided by some of the city's cycling organisations.
There is also Bikeability Scotland, a national cycle training scheme managed by Cycling Scotland which will give your child the skills and confidence to cycle safely on the roads, learn how to deal with traffic and become a biking expert now and into adulthood.
As a guide, the three levels of Bikeability are delivered to children in P5 to young people in S2:
Level 1 – P5
Level 2 – P6
Level 3 – P7-S2
Most Bikeability Scotland training is delivered in a school setting, usually by a member of staff at the school or a volunteer, often a parent of one of the pupils. Find out if your child's school delivers Bikeability.
Instructors play a hugely important role in encouraging and getting children cycling, in an enjoyable and fun environment. Qualified Cycle Trainer Assistants can deliver Levels 1 and 2, with Qualified Cycle Trainers able to deliver all three levels. Volunteers, school staff and individuals can explore training to be a bikeability Instructor.
Visit learning to cycle to find out which of the city's cycling organisations deliver Bikeability training in non-school settings. The Parent's Guide to Bikeability Scotland is a good place to find out more!
Cycling Scotland's Cycle Friendly Primary School Awards and Secondary School Primary School Awards supports more pupils to enjoy the benefits of cycling and ride their bikes more often. The Awards works closely with teachers, parents and pupils at Scottish schools to take a leading role in improving the facilities and increasing the opportunities for children to cycle to school.