Group & led rides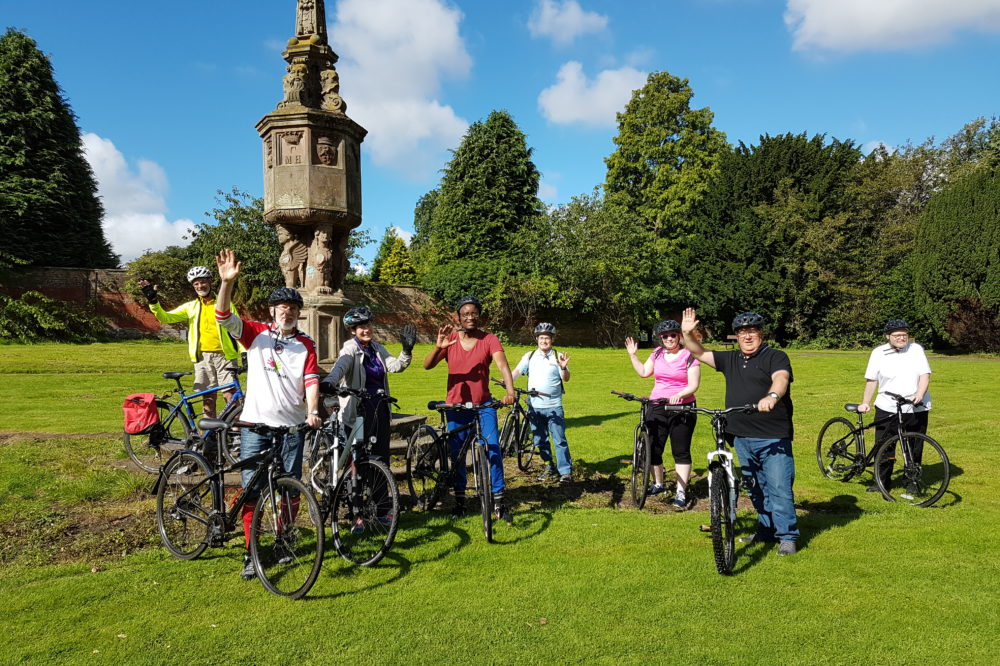 Group and led rides are a great way to get out on your bike in the company of others. Rides vary in terms of distance, ability, route, terrain and group size. Between them, Glasgow's cycling organisations offer a wide range of rides across the week and at different times of the day so there is very likely to be one that's right for you. Due to their locations across the city, rides take in a wide geographical area in and around the city. 
As well as being an opportunity to get out on your bike, group rides are brilliantly sociable. Led by qualified and experienced ride leaders, you will be in their safe and capable hands throughout the ride, so you can focus on pedalling for fun, health or to challenge yourself, building your skills, confidence and stamina as you go. 
Getting out on bikes with your family can be a great day out. Organised family rides picking child-friendly destinations reaching them by predominantly traffic-free routes can be a fun & safe activity for everyone. Again, led by qualified ride leaders, the rides are a good opportunity for children to develop their cycling skills, ability to ride with others and build confidence to move to ride on the road. 
In addition to the group rides offered by Glasgow's cycling organisations, these cycle groups offer great rides worth checking out:
Head out and explore where you live and beyond, and have fun doing it.