nextbike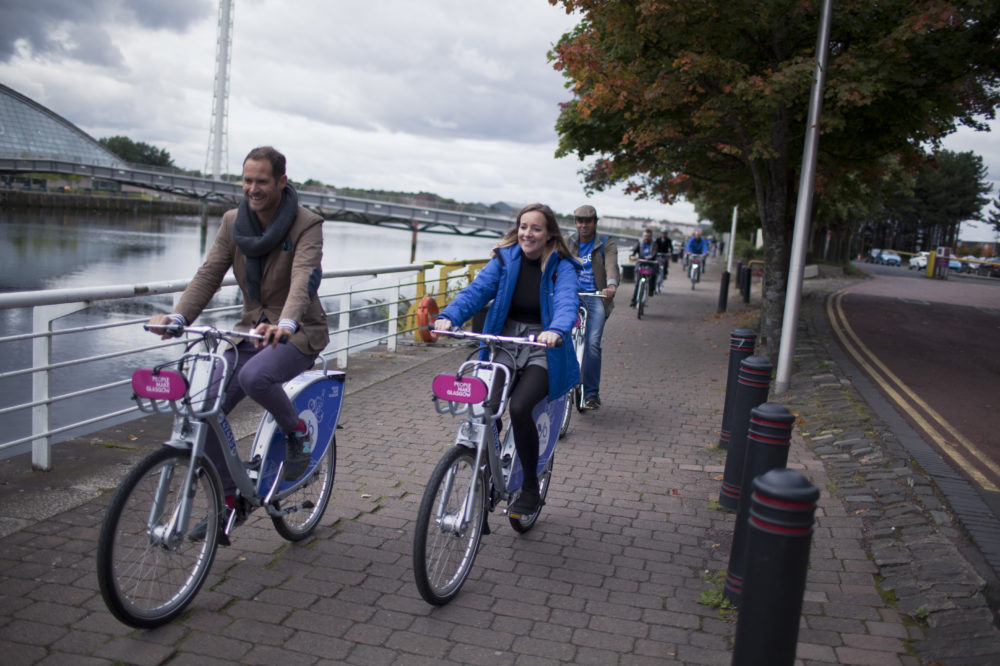 nextbike is Glasgow's city wide bike hire scheme, making it easier to get around Glasgow on two wheels. The high quality and great for value bikes cater to locals as much as tourists. Once registered online you can hire and return bikes as you need them from the nextbike stations situated across the city using the user friendly app.
The Pay As You Ride rate is £1 for every 30 minutes, or a full-day price of £10 for 24 hours for Standard Bikes. The Pay As You Ride rate for E-Bikes is £2 for every 20 minutes or a full-day price of £30 for 24 hours. nextbike also offer monthly and annual memberships if you rent bikes frequently, as well as group offers and tariffs.
nextbike is maintained by Bike for Good.
Contact